All for One & One for All! (Part 2)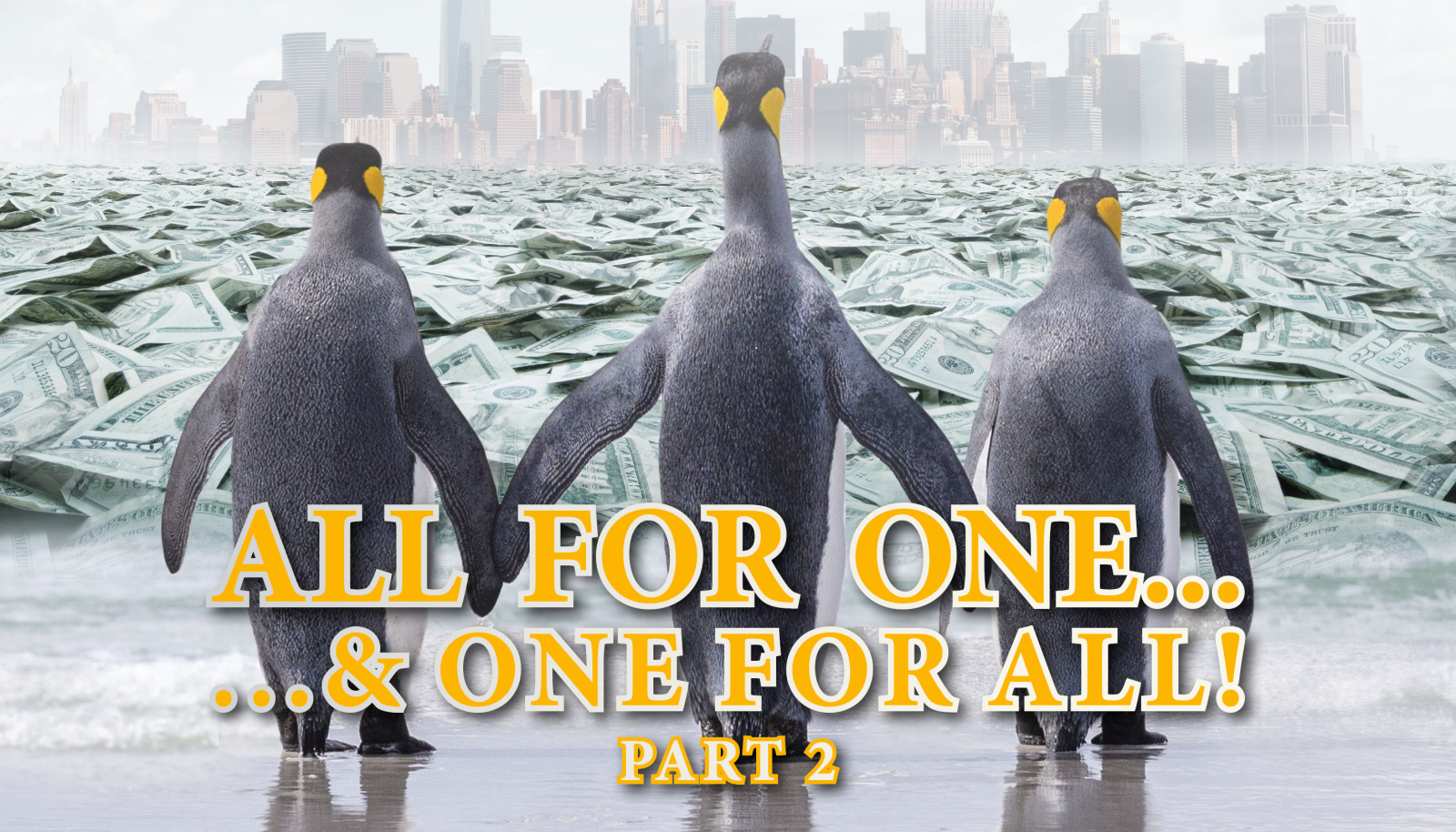 All for One & One for All (Part 2)
In a previous case study, we discussed the Smith Family who owned several investment properties.
They owned one condo unit that was owned jointly by Mr. and Mrs. Smith, as well as their son Kevin. This property, was worth $75,000. Each of the parties had 33 1/3% and had $25,000 of equity in the property
The Smiths owned another condo unit that was owned jointly by Mr. and Mrs. Smith. This property was worth $125,000. Mr. and Mrs. Smith both owned a 50% interest in this property and had equity worth $62,500. The Smith's relinquished both properties and the funds were placed into two separate 1031 exchanges account.
The Smith Family then identified and purchased a 4 unit apartment building that was worth $200,000.
It is important to note that the replacement property would have a new ownership structure.
The new ownership structure would be as follows. Mr. and Mrs. Smith would have contributed $87,500 each towards the purchase of the replacement property and would each own a 43.75% ownership interest. Their son, Kevin would have only contributed $25,000, and therefore he would only own 12.5% in the new property.
Flexibility in ownership structure is another example of the latitude that is given by the 1031 exchange. Kevin relinquished property in which he was a 33.3% owner and replaced it with a property in which he was only a 12.5% owner. Mr. and Mrs. Smith relinquished properties in which they were 33.3% owners and 50% respectively and replaced it with a property in which they only had 43.75% ownership. Although the ownership stake changed, this is still considered a like-kind exchange.
Missed part 1? Click here read more about this fascinating case study.
Got questions about "1031 Exchanges with partners" or other 1031 topics? Click here to ask an expert and get the answers you need.
The materials on this website are provided for informational purposes only and do not constitute legal advice. These materials are intended, but not promised or guaranteed to be current, complete, or up-to-date and should in no way be taken as an indication of future results. Transmission of the information is not intended to create, and the receipt does not constitute, an attorney-client relationship between sender and receiver. The newsletters and articles on this website are offered only for general informational and educational purposes. They are not offered as and do not constitute legal advice or legal opinions. You should not act or rely on any information contained in this website without first seeking the advice of an attorney.
Ready to get the ball rolling?