A Tank Full of Trouble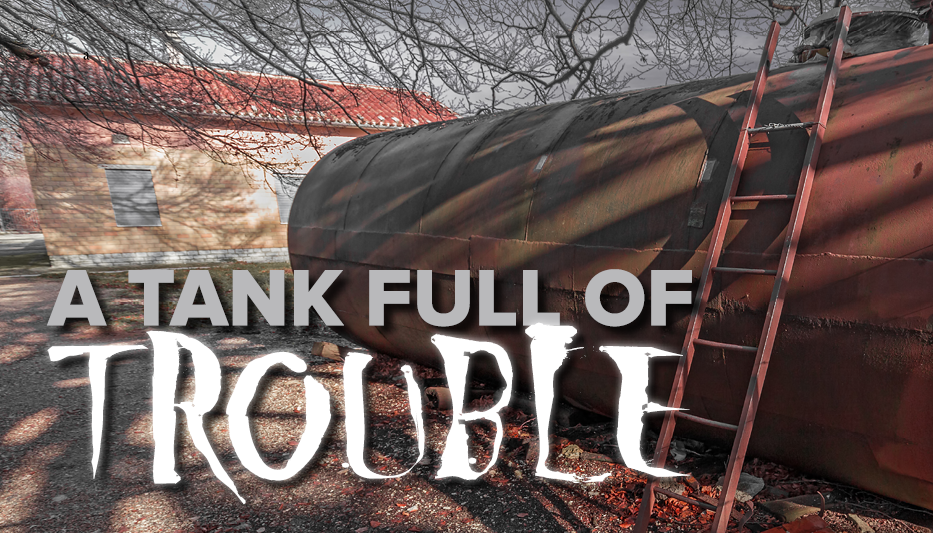 In the winter of 2015, Ivan Braxton* was looking into purchasing a property located in NYC that was on the market for a little more than $11,000,000. The building was a pre-war, walk-up with 24 units and had an old oil heating system. The current owner was a notorious skinflint and had a history of running apartments into the ground.
Ivan asked Riverside to perform a search on the building to see what type of outstanding issues were present. Our search turned up outstanding mortgages in the amount of $3,076.990, numerous ECB violations totaling $127,000, a tax lien from the city of New York for $14,721 and a UCC from Empire State Oil* for $9,100, for an unpaid heating oil bill.You may be familiar with mortgages and tax liens but you may not have heard of a UCC, and neither had Ivan.
"What is a UCC and how can an oil company place a lien on the building?", he asked.
What Are UCC's?
Let's take a moment to discuss what exactly UCC's are. Many commercial transactions take place across state lines. For example, a business in New York buys something from a business in New Jersey. Now, if there was a dispute regarding the transaction and if all states had different transaction laws it would be difficult for the courts to decide the law, as each party is governed by different state laws.
To avoid this confusion the Uniform Commercial Code (UCC), was created. First published in 1952, it is one of a number of uniform acts that have been created with the goal of harmonizing the law of sales and other commercial transactions across the United States of America through UCC adoption by all 50 states, the District of Columbia, and the U.S. territories.
UCC statutes are divided into 9 major categories and cover things like sales, leases and fund transfers. Having uniform rules makes it easier to settle disputes that arise from transactions that cross state borders.
| | | |
| --- | --- | --- |
| ART | TITLE | CONTENTS |
| 1 | General Provisions | Definitions, rules of interpretation |
| 2 | Sales | Sales of goods |
| 2A | Leases | Leases of goods |
| 3 | Negotiable Instruments | Promissory notes and drafts (commercial paper) |
| 4 | Bank Deposits and Collections | Banks and banking, check collection process |
| 4A | Funds Transfers | Transfers of money between banks |
| 5 | Letters of Credit | Transactions involving letters of credit |
| 6 | Bulk Transfers and Bulk Sales | Auctions and liquidations of assets |
| 7 | Warehouse Receipts, Bills of Lading and Other Documents of Title | Storage and bailment of goods |
| 8 | Investment Securities | Securities and financial assets |
| 9 | Secured Transactions | Transactions secured by security interests |
For real estate purposes the most important UCC Article is 9, which allows for liens to be placed on property fixtures and non-real property. A common example of a filed UCC, would be from a mortgage lender, that can include the furnishings and fixtures of a building, in their lien against a property.
In this case Empire State Oil had utilized UCC Article 9 to to record a lien against the property, to collect on the outstanding $9,100 oil bill. In order to clear that lien, Riverside required that the seller provide a payoff letter or proof of payment in full, with an undertaking to send us a UCC-3 Termination, that verifies that Empire State Oil no longer has a lien on the property, and is filed to clear it of record.
Ivan was amazed to learn that a company with no real claim to the property, was able to record a lien against the building.
Ivan decided to go ahead and purchase the building and Riverside requested payoffs and affidavits from the seller for all the outstanding issues.
As a side note, Riverside's sharp eyed staff noticed that the payoff letter that was received was specific to that lien, and did not include language that Empire State Oil would undertake to file a UCC-3.
Since our staff did not receive the UCC-3 Termination they suspected that the seller had other outstanding bills with Empire State Oil. Riverside requested a more encompassing payoff letter that included language that there are no outstanding amounts owed, and that they undertake to file a UCC-3.
After Riverside persisted, the seller confirmed that there were indeed other outstanding oil bills, which was the reason they did not send us the UCC-3 termination needed to clear the lien from the property. Due to this request, they added the additional outstanding oil bills to the payoff letter, thereby clearing the way for a clean record for our Client.Investors need to understand that liens can be leveled on real property for things that aren't complete relevant to actually real property, and it takes a savvy title agency to read between the lines and ensure that all issues have been cleared.
*Names and details have been changed
Got questions about "UCC's" or other title topics? Click here to ask an expert and get the answers you need.
The materials on this website are provided for informational purposes only and do not constitute legal advice. These materials are intended, but not promised or guaranteed to be current, complete, or up-to-date and should in no way be taken as an indication of future results. Transmission of the information is not intended to create, and the receipt does not constitute, an attorney-client relationship between sender and receiver. The newsletters and articles on this website are offered only for general informational and educational purposes. They are not offered as and do not constitute legal advice or legal opinions. You should not act or rely on any information contained in this website without first seeking the advice of an attorney.
Ready to get the ball rolling?